U2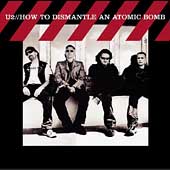 Years
1979 - Present
From
Styles
Members
Adam Clayton
bass guitar
Bono
vocals
Larry Mullen Jr.
drums
The Edge
guitar, keyboards, vocals
Search
Subcategories:
Releases:
Appearances:
Compilation Albums

A Very Special Christmas
1987
Now That's What I Call Music!, Vol. 2 (US)
1999

Soundtrack Albums

They Call It An Accident
1982
Until The End Of The World
1990
Faraway So Close
1993
Batman Forever
1995
The Million Dollar Hotel
2000
Gangs Of New York
2002
Links:
U2 Archive and History - U2 focus in Concert Vault, features early concerts to stream free, interviews, bio info, images.
External Resources:
Newsgroups
Other Sites
Direct links to the same topic on other websites.
This category needs an editor