McGregor, Glenn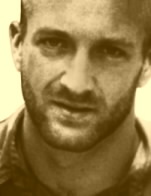 Years
April 19th -
From
Styles
Search
Glenn McGregor plays bass the way it ought to be played -- It fills the space perfectly.
Subcategories:
Biography: Glenn McGregor
Bassist-Songwriter, Thomas Glenn McGregor was born in Japan, at a military base.
Nicknamed the Master, Glenn has played in a variety of bands, including
Jeff Klein
, Laurie Markvart, and Ginger Mackenzie.
He co-wrote two of the songs on Ginger's All To Human album (2000) album, of which the song High, was selected as one of the Songs Of The Year for the Austin Chronicle Music Awards.
Glenn's influences and favourite artists include Twelve Rounds, Massive Attack, Pink Floyd, and Madonna. When Glenn is not entertaining the masses, he is running his own small business.
Contributed by:
poppyseed
Related Categories:
This category needs an editor