Paula Abdul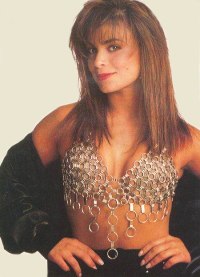 Years
1962 -
From
Styles
Search
Paula Julie Abdul
(pronounced /ˈæbduːl/; born June 19, 1962)[2] is an American pop singer, record producer, dancer, choreographer, actress and television personality.
Subcategories:
Releases:
Albums

Forever Your Girl
1988
Shut up & Dance
1990
Spellbound
1991
Head Over Heels

(1 review)

1995

Videos

A Smoky Mountain Christmas
Action Jackson
American Beauty
American Idol Judge
Big
Black Knight
Brüno
Can't Buy Me Love
Can't Buy Me Love Dancer Uncredited
Coming To America
Dance To Win
Drop Dead Diva Herself
Hey Paula Herself 7 Episodes, also Executive Producer
Jerry Maguire
Less Than Perfect Kathleen 1 Episode
Outstanding Achievement in Choreography
Private School
RAH!
Robots Watch
Romy and Michele
Sabrina the Teenage Witch
She's Out of Control
That's So Raven Undercover Judge 1 Episode
The Alan Freed Story Denise Walton TV Movie
The Doors Val Kilmer's choreographer
The Karate Kid, Part III
The Master of Disguise
The Running Man
The Tracey Ullman Show Won 1989 Emmy Award for
The Waiting Game Amy Fuentes TV Movie
Touched By Evil Elle Collier TV Movie
Related Categories:
External Resources:
Other Sites
Direct links to the same topic on other websites.
This category needs an editor