The Angels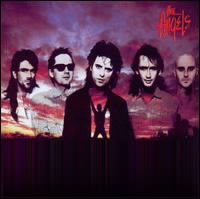 Years
1973 -
From
Styles
Members
Brent Eccles
percussionist, drummer
Doc Neeson
vocalist
Jim Hilburn
bassist
John Brewster
guitarist
Rick Brewster
guitarist
Former Members
Bob Spencer
guitarist
Chris Bailey
bassist
Graham Bidstrup
percussionist, drummer
James Morley
bassist
Peter Christopoulos
percussionist, drummer
Search
Hard rock band from Sydney, most prominant in the 1970s, and 1980s. The Angels hits included, "Am I Ever Gonna see Your Face Again?", and "Take a Long Line".
Subcategories:
Releases:
Albums

Angels
1976
Face to Face
1978
No Exit
1979
Darkroom
1980
Night Attack
1982
Watch the Red
1983
Two Minute Warning
1984
Live From Angel City
1988
Beyond Salvation
1990
Skin and Bone
1998
Liveline
1999
Howling
2002
Red Back Fever
2002

Singles

My Light Will Shine
1998
External Resources:
Other Sites
Direct links to the same topic on other websites.
This category needs an editor