Tina Arena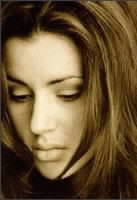 Born
Filippina Lydia Arena
Years
1967 -
From
Styles
Search
Melbourne born singer-songwriter, Tina Arena has sold more than four million records worldwide. To date, she is Australia's highest selling female artist, and was a child television star by the early age of eight.
Subcategories:
Releases:
Albums

Tiny Tina and Little John
1977
Strong as Steel
1990
Don't Ask
1994
In Deep
1997
Just Me
2001

Singles

Turn Up the Beat
1985
I Need Your Body
1990
Strong As Steel
1990
The Machines Breaking Down
1990
Womans Work
1990
Chains
1994
Sorrento Moon
1994
Heaven Help My Heart
1995
Wasn't It Good
1995
Show Me Heaven
1996
That's The Way A Woman Feels
1996
Burn
1997
If I Didn't Love You
1997
Ti Voglio Qui
1997
I Want To Spend My Lifetime Loving You
1998
Now I Can Dance
1998
Whistle Down the Wind
1998
Aller Plus Haut
1999
If I Was a River
1999
Les Trois Cloches
2000
Segnali Di Fumo
2000
Appearances:
Compilation Albums

Hits System
The Spirit of Christmas 1994
1994
Songs from Whistle Down the Wind
1996
The Greatest Dance Album In the World
1997
Kuschel Rock, Volume 12
1998
Hits 99
1999
Incredible: The Sound of Trevor Nelson
1999
MTV Fantastic Females
1999
The All Time Greatest Movie Songs
1999
Musical Challenge
2000
NRJ Music Awards
2000
The Spirit of Christmas 2000
2000

Soundtrack Albums

One Fine Day
1996
The Mask of Zorro
1998
Notre-Dame de Paris [Original London cast]
2000
Pokemon 2000: The Power of One
2000
The Games of the XXVII Olympiad
2000
Dish
2001
Driven
2001
Related Categories:
External Resources:
Other Sites
Direct links to the same topic on other websites.
This category needs an editor