Lou Barlow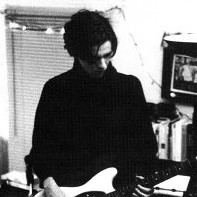 Also Known As
Years
1996 -
From
Styles
Search
After influential low-fi singer-songwriter Lou Barlow left
Dinosaur Jr.
, he formed
Sebadoh
. About the same time he had a side project going with fellow musican John Davis called,
Folk Implosion
. Barlow is also a member of
The 6ths
, and has released some solo material under the name Sentridoh.
Subcategories:
Releases:
Appearances:
Compilation Albums

Fortune Cookie Prize - A Tribute to Beat Happening
1992
Pipeline - Live Boston Rock
1996
Related Categories:
External Resources:
Other Sites
Direct links to the same topic on other websites.
This category needs an editor