Paul Clark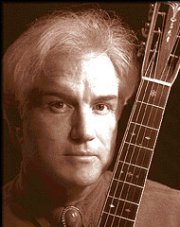 From
Styles
Search
Paul is recognized as one of the earliest founding fathers of the Jesus Movement and Contemporay Christian Music industry. He's released 17 solo recording projects, written over 400 songs, produced records for other artists, served as worship leader & pastor, as well as being an author and published photographer.
Subcategories:
Releases:
Albums

Songs From the Savior Vol. I
1972
Songs From the Savior Vol. II
1973
Come Into His Presence
1974
Good To Be Home
1975
Hand To The Plow
1977
Change In The Wind
1978
Aim For The Heart
1980
A New Horizon
1981
Drawn To The Light
1982
Out Of The Shadow
1984
Awakening From The Western Dream
1989
Minstrel's Voyage Volume I
1990
Minstrel's Voyage Volume II
1990
Minstrel's Voyage Volume III
1990
When The Moon Is Behind The Clouds
1992
Private World
1995
Christmas
1996
Resonate
1996
Call Of The Canyon
2003
Appearances:
Compilation Albums

Jubilation, Too
1976
Related Categories:
External Resources:
Newsgroups
Other Sites
Direct links to the same topic on other websites.
This category needs an editor