Search
Subcategories:
Parachutes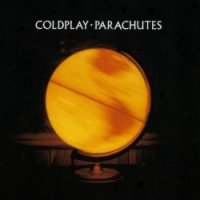 Recorded at intervals between November 1999 and May 2000 at Matrix, Wessex, Parr Street and Rockfield Studios, (except High Speed - recorded Summer 1999 at Orinoco).
The album entered the UK album charts at Number 1. Mixed by Michael H. Brauer for MHB Productions.
Mastered by George Marion at Sterling Sound.
Photography by Tom Sheehan and Sarah Lee. Cover Photograph by Coldplay.
| | |
| --- | --- |
| Released: | July 10th, 2000 |
| Formats: | CD |
| Genre: | Pop |
| Studio/Live?: | Studio |
| Label: | Parlophone/Captiol |
| Producers: | Ken Nelson; Coldplay; Chris Allison (High Speed). |
| | |
| --- | --- |
| 1 | Don't Panic |
| 2 | Shiver |
| 3 | Spies |
| 4 | Sparks |
| 5 | Yellow |
| 6 | Trouble |
| 7 | Parachutes |
| 8 | High Speed |
| 9 | We Never Change |
| 10 | Everything's Not Lost |
| 11 | Life Is For Living [Hidden Track] |
This category needs an editor