Judge Dread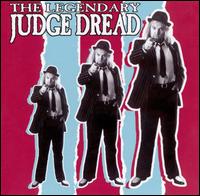 Born
Alex Hughes
Years
1945 - 1998
From
Styles
Search
Judge Dread were the first white arist to get a reggae hit in Jamaica. He died on stage in The Penny Theatre, Canterbury on the 12th of March 1998.

The Guiness Book of Records credits Judge Dread for having the most banned songs of all time.
Subcategories:
External Resources:
Other Sites
Direct links to the same topic on other websites.
This category needs an editor