The KLF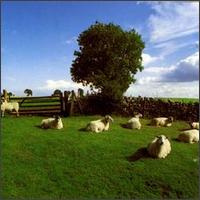 Years
1987 - 1992
From
Styles
Members
Bill Drummond

Jimmy Cauty

Search
Formed in Liverpool, KLF made a stand for peace, by deleting their entire back catalog. During their brief reign, they also recorded under the names The Timelords, and The Jams.
Subcategories:
Releases:
Albums

History of the JAMS a.k.a. The Timelords, The
1988
Who Killed the Jams?
1988
Circa 1987: Shag Times
1989
Chill Out
1990
What Time , The/Justified and Ancient
1991
White Room, The
1991
Commercial, The - Volume 1
1992
Remix Collection
1992
Underground, Volume 2
1992

Singles

1987: The Edits EP [ep]
1987
Doctorin' the Tardis [CD 1]
1988
Doctorin' the Tardis [CD 2]
1988
External Resources:
Other Sites
Direct links to the same topic on other websites.
This category needs an editor