Robert Earl Keen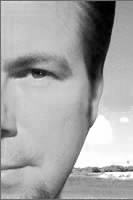 From
Styles
Search
Bandera, Texas born, Singer-Songwriter with soothing vocals and bittersweet tunes.
Subcategories:
Releases:
Albums

No Kinda Dancer
1984
Live Album, The
1988
West Textures
1989
Bigger Piece of Sky, A
1993
Gringo Honeymoon
1994
Merry Christmas from the Family
1995
No. 2 Live Dinner
1996
Picnic
1997
Walking Distance
1998
Gravitational Forces
2001
Related Categories:
External Resources:
Other Sites
Direct links to the same topic on other websites.
This category needs an editor