Nik Kershaw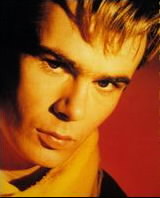 Years
1 March, 1958 -
From
Styles
Search
Singer-Songwriter from Bristol, England. During the 80s, Nik Kershaw had a string of top 5 hits, with songs such as Wouldn't It Be Good and I Won't Let the Sun Go Down on Me.
Subcategories:
Releases:
Albums

Human Racing
1983
Riddle, The
1984
Radio Musicola
1986
Works, The
1990
Best of Nik Kershaw, The
1994
Wouldn't It Be Good
1994
Anthology
1995
Greatest Hits
1998
15 Minutes
1999
Essential, The
2000
To Be Frank
2001

Singles

Somebody Loves You
1999
Wounded
2001
External Resources:
Other Sites
Direct links to the same topic on other websites.
This category needs an editor