Krokus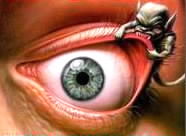 Years
1974 -
From
Styles
Members
Carl Sentance
lead vocals
Dave Stetler
rhythm guitar
Fernando Von Arb
guitars
Marcel Kopp
drums
Tony T.C. Castell
bass
Former Members
Chris Von Rohr
bass, lead vocals
Freddy Steady
drums
Marc Storace
lead vocals
Mark Kohler
guitars
Tommy Kiefer
guitars
Search
Euro-metal band formed in Zurich, Switzerland. The band broke up in 1989. After some solo projects, a few of them reformed in 1994. The only origianl member in the current line up, is guitarist Fernando Von Arb.
Subcategories:
Releases:
Albums

Krokus
1976
To You All
1977
Painkiller
1978
Pay It in Metal
1978
Early Days
1980
Metal Rendez-Vous
1980
Hardware
1981
One Vice at a Time
1982
Headhunter
1983
Blitz, The
1984
Change of Address
1985
Alive and Screamin'
1986
Heart Attack
1988
Stayed Awake All Night, The: The Best of.. [compilation]
1989
Stampede
1990
Blues for the Red Sun
1992
Dirty Dozen, The [compilation]
1993
To Rock or Not To Be
1995
Stampede/To Rock or Not to Be [compilation]
1999
Definitive Collection, The [compilation]
2000
Round 13
2000
External Resources:
Other Sites
Direct links to the same topic on other websites.
This category needs an editor