John Lydon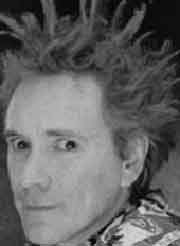 Also Known As
Years
1956 -
From
Styles
Search
Subcategories:
Biography: The godfather of punk?
The former Sex Pistol (Johnny Rotten) have continued his career as a producer and vocalist for bands such as the post-punk Public Image Ltd, prog-house Leftfield, The Golden Palominos and, recently, as a composer for Motörhead.
Related Categories:
External Resources:
Other Sites
Direct links to the same topic on other websites.
This category needs an editor