Search
Timeline:
1942: Macca Arrives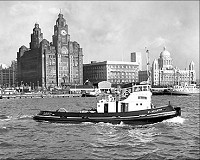 18 June, 1942, James Paul McCartney is born to Jim and Mary McCartney in a private wing of Walton General Hospital, Rice Lane, Liverpool, England, during World War 2.
1944: Paul's Brother Is Born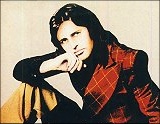 7 January, 1944 - Peter Michael McCartney is born. Later, he will be known professionally as "Mike McGear" to try and distance himself from the worldwide fame of his brother.
1955: Mother Mary
Tragedy hits the McCartney family in November of 1955, when Paul's mother, Mary, dies suddenly of breast cancer. He is 14, and attending a Boy Scout camp with his brother Mike when it happens.
1956: And It Begins

Deeply affected by the death of his mother, Paul turns to music as comfort. His father, the leader of his own band, buys Paul his first guitar for the sum of £15, about two weeks wages at the time. Paul soon writes his first song, I Lost My Little Girl.
July 6th, 1957: The Quarrymen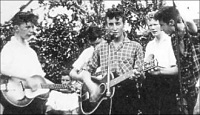 6 July, 1957, Ivan Vaughan, a friend of Paul's, invites him to go to St. Peter's Church Fete, Woolton, Liverpool. Ivan had told Paul it would be a great place to pick up girls.

That afternoon, Paul heard the Quarrymen play, fronted by John Lennon on guitar. After the concert, Paul was introduced to John and in the midst of their conversation, Paul borrows a guitar and impresses the band by knowing all the words and chords to Eddie Cochran's "Twenty Flight Rock". John had Paul write down the words for "Twenty Flight Rock" and "Be Bop A Lula" for him and a few days later Pete Shotten gave Paul the news that the Quarrymen wanted him in the band.
October 18th, 1957: First Gig!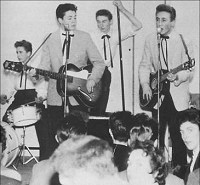 Paul becomes a member of the Quarrymen, as their lead guitarist, and starts to do concerts with them around Liverpool, the first being at New Clubmoor Hall, on 18 October, 1957.
This category needs an editor