Meat Loaf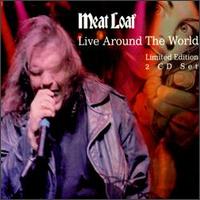 Born
Marvin Lee Aday
Also Known As
Years
1947 -
From
Styles
Search
Outstanding vocalist-performer, Meat Loaf, was born Marvin Lee Aday, on January 22nd, 1946 in Dallas, Texas. Meat Loaf's multiple-hit single producing Bat Out of Hell epics, which saw him collaborating with reknown composer,
Jim Steinman
, are legendary.
Subcategories:
Releases:
Appearances:
Compilation Albums

Motown Gold 5 1971
1971
The Key To The Kingdom
1971
The Rarest on Earth
1975
Ted Nugent - Free-for-All
1976
The Intergalactic Touring - Intergalactic Touring Band
1977
Rocky Horror Picture Show 15th
1990
Meat Loaf and Bonnie Tyler - Heaven and Hell
1993
Meatloaf and Friends
1994
Cleveland International Records 1977-1983
1995
South Park - Chef Aid - The South Park Album.
1998
Cher - Essential Collection
2001

Soundtrack Albums

Rocky Horror Show [Los Angeles cast]
1974
Rocky Horror Picture Show
1975
Leap of Faith
1992
Rocky Horror Picture Show Audience
1994
Related Categories:
External Resources:
Other Sites
Direct links to the same topic on other websites.
This category needs an editor