Mink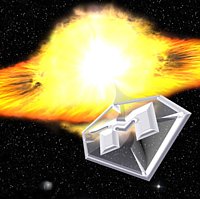 From
Styles
Members
Aljon
keys, guitar
Andy
guitar
Henry
bass
Johannes
drums
Jonda
vocals
Search
Subcategories:
Biography: Mink
What do you get when you combine five brash musicians, a cup of new wave flash, two full-bodied guitars, three scoops of raw punk energy, a heavy helping of groove, candy sweet melodies and a saucy hot voice? You get Nashville's vibrant and brilliant rising alt/pop rockers - Mink!
Mink is not country - by far! They do, however love Nashville and cause sensational waves through out the rest of the world. When they are not performing for troops across the seas or blowing away audiences opening for acts Lit, Vast and Sum 41 they enjoy representing home. Rising from a scene packed with country and heavy rap/metal type acts Mink injects life, soul and emotional energy back into the realm of rock.
Contributed by:
Miss Mink
Contributor e-mail:
MissMink@minkband.com
Contributor organisation:
Mink / Gopher Entertainment Group
Releases:
External Resources:
Other Sites
Direct links to the same topic on other websites.
This category needs an editor