Steve Poltz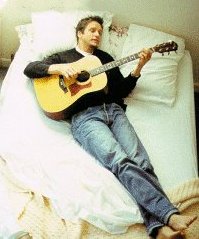 From
Styles
Search
Canadian-born singer-songwriter extraordinaire, Steve Poltz was raised in San Diego, California, USA. The former plumber started out in the folk-pop band
The Rugburns
, and went on to pen
Jewel's
biggest hit single, You Were Meant For Me - Which stayed over fourteen months on the American charts. Since then, his songs have appeared in dozens of movies, and television shows.
Subcategories:
Releases:
Albums

Rugburns - Morning Wood
1994
Rugburns - Mommy I'm Sorry
1995
Rugburns - Taking the World by Donkey
1995
Unreleased
1996
Conversations Over a Cerveza
1998
One Left Shoe
1998
Answering Machine
1999
Live at Largo
2000

Singles

War
1995
Rugburns - Hitchhiker Joe [EP]
1995
Good Morning [Waking Up With You]
1998
Silver Lining
1998
Related Categories:
External Resources:
Other Sites
Direct links to the same topic on other websites.
This category needs an editor