Search
Subcategories:
Circuit Music Journal 3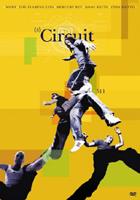 This PCFriendly DVD is enhanced with special features for personal computers. Microsoft Windows95 (or higher) and a DVD-ROM is required to access these features. The PC-enhanced features cannot be viewed on a Macintosh or with a CD-ROM drive.
This compilation is also known as "Circuit 1:3" and "Circuit: All You Can Eat".
| | |
| --- | --- |
| Released: | October 12th, 1999 |
| Formats: | DVD (Region 1) |
| Studio/Live?: | Live |
| Label: | Warner Home Video |
| Catalogue Number: | 36796 |
| UPC/EAN: | 085393679620 |
Bandwidth
| | |
| --- | --- |
| 1 | Moby |
| 2 | 311 |
| 3 | Flaming Lips |
| 4 | Kool Keith |
| 5 | Paul Westerberg |
Soundtrack
In Tune
| | |
| --- | --- |
| 7 | Underworld |
| 8 | Styles of Beyond |
Front Row
| | |
| --- | --- |
| 9 | Mercury Rev |
| 10 | Mibo Matto |
Junk Drawer
| | |
| --- | --- |
| 11 | Opening Movie Clip |
| 12 | "Ocean Apes" |
| 13 | "The Woodshed" |
| 14 | Credits |
Cross-references:
This category needs an editor