Bryan Duncan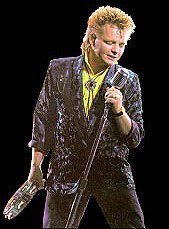 From
Styles
Search
Subcategories:
Releases:
Albums

Have Yourself Committed
1985
Holy Rollin'
1986
Whistlin' In The Dark
1987
Now And Then
1989
Strong Medicine
1989
Anonymous Confessions Of A Lunatic Friend
1991
Mercy
1993
Slow Revival
1994
Christmas Is Jesus
1995
The Light Years
1995
My Utmost For His Highest: Quiet Prayers
1996
Blue Skies
1997
Last Time I Was Here
1998
Love Takes Time
1999
Joyride
2001
Appearances:
Compilation Albums

A Christmas Reunion
A Christmas Reunion
A Contemporary Christian Christmas
At The Foot Of The Cross: God Of All Of Me
At The Foot Of The Cross: Lover Of My Soul
At the Foot Of The Cross: Lover Of My Soul
Butterfly Kisses
David T. Clydesdale Presents One Special ChristmasUnforgettable Duets Vol. 2
In the Light
KLTY Presents: Celebrate Freedom Live
Left Behind
Love Is You To Me
My Utmost For His Highest
One Special Christmas
Open House
Our Christmas
Rappin' His Word
Rejoice! Contemporary Christian Greats Vol. 2
Shades Of Grace Vocals
Songs 4 Life: Embrace His Grace
Songs 4 Life: Lift Your Spirit!
Songs From The Book
Summer Sound Wave
Take Me With You/Six
The Race Vocals
Today's Christian Favorites
Today's Hottest Christian Rap
Voices
WOW 1996: The Year's 30 Top Christian Artists and Songs
WOW 1997: The Year's 30 Top Christian Artists and Songs
WOW 1998: 30 Top Christian Artists
WOW Gold
Word Gold: Five Decades Of Hits
Pop Pie In The Sky
1992
Today's Christian Favorites
1992
Tribute: The Songs of Andrae Crouch
1996
Unforgettable Duets Vol. 1
1996
WOW 1999
1998
Maranatha! Collection Volume 3
1999
Contemporary Christian Hits - A Collage
2003
Related Categories:
External Resources:
Newsgroups
Other Sites
Direct links to the same topic on other websites.
This category needs an editor