Elton John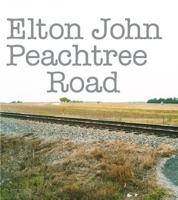 Born
Reginald Kenneth Dwight
Years
1947 -
From
Styles
Search
Legendary singer-songwriter, born Reginald Kenneth Dwight, in Pinner, Middlesex, England, to a former Royal Air Force trumpeter. The piano man, Elton John began his career at the age of four, and hasn't looked back.
Subcategories:
Releases:
Appearances:
Soundtrack Albums

Friends
1971
The Lion King
1994
Toy Story
1996
The Muse
1999
Almost Famous
2000
The Road To El Dorado
2000
External Resources:
Other Sites
Direct links to the same topic on other websites.
This category needs an editor