Manson, Marilyn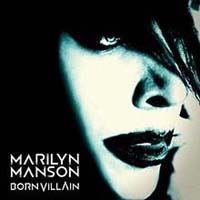 Founded As
Marilyn Manson & The Spooky Kids
Years
1989 -
From
Styles
Members
Fred Sablan
bass guitar (since 2010)
Jason Sutter
drums (2012-present)
Marilyn Manson
lead vocals (since 1989)
Spencer Rollins

Twiggy Ramirez
guitars (since 2009), bass guitar (1993–2002, 2008)
Former Members
Andy Gerold
bass (touring since 2009)
Chris Vrenna
drums, percussion (since 2011), keyboards, percussion (2007–2011)
Daisy Berkowitz
guitars (1989–1996)
Gidget Gein
bass (1990–1993)
Ginger Fish
drums, percussion (1995–2004, 2006–2011)
John 5
guitars (1998–2004)
Madonna Wayne Gacy
keyboards, percussion (1989–2007)
Mark Chaussee
guitar (2004-2005)
Olivia Newton Bundy
bass (1989)
Rob Holliday
bass (2007), guitar (2008)
Sara Lee Lucas
drums, percussion (1990–1995)
Tim Skold
guitars, bass (2002–2008)
Wes Borland
guitars (2 shows in 2008)
Zim Zum
guitars (1996–1998)
Zsa Zsa Speck
keyboards (1989)
Search
Marilyn Manson (formerly Marilyn Manson & The Spooky Kids) was signed to Trent Reznor's record label, Nothing Records, in 1993. In 2012, they released their newest album, "Born Villain" and launched their "Hey Cruel World..." Tour with appearances with Rob Zombie and Alice Cooper on the Twins of Evil Tour and Masters of Madness Tour.
Subcategories:
Releases:
Appearances:
Compilation Albums

Supercharged

Soundtrack Albums

Natural Born Killers
1994
S.F.W.
1994
Strange Days
1995
Howard Stern: Private Parts
1997
Lost Highway
1997
Nowhere
1997
Spawn
1997
Dead Man on Campus
1998
The Matrix
1998
Celebrity Deathmatch
1999
Detroit Rock City
1999
Blair Witch Project 2
2000
From Hell
2001
Not Another Teen Movie
2001
Valentine
2001
Queen of the Damned
2002
Resident Evil
2002
Matrix Reloaded
2003
Party Monster
2003

Box Sets

Gods of F**k
1997
Smells Like White Trash
1997
Coffin
1998
HumanAnimal
1998
Blasphemy
1999
Collector's Edition Gift Set
1999
Last Tour on Earth
1999
Links:
External Resources:
Newsgroups
Other Sites
Direct links to the same topic on other websites.