Jim Morrison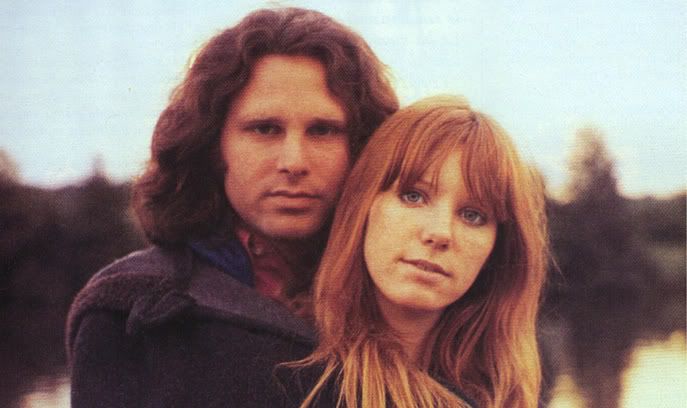 Born
James Douglas Morrison
Also Known As
Mr. Mojo Risin'
The Lizard King
Years
1943 - 1971
From
Styles
Search
Jim Morrison was the god of rock and still is. With his slow moving music that climbed him to stardom with "The Doors" and his Poetry that rocked us all, he slowly hit rock bottom because of his drugs and alcohol. His wife Pamela tried to help him, but it was too late. A legend died...
Subcategories:
Is Jim Dea...d?
The Poet of the Damned's grave has been flocked with hundreds of people, even thousands, just to prove he is not a real 'dead man.' Supposedly died and buried in 1971, Jim Morrison's death was always suspicious. No one saw his dead body (except for the Police, Pamela Courson, and Ronay), there was never an autopsy performed on him... And what about that three day news blackout? Many claims report he died of Cardiac Aress, which is very possible, an Asthma attack after sniffing up heroin he'd thought was Cocain, and some say he died of Cancer. Many have tried finding out if he's dead. Most say he's dead, but many say not. Some kids actually attempted digging him up, but they were caught, and some have tried to get him excavated. His grave had a thirty year rent, it had passed in 2001, many tried getting him dug up, but the Courson's payed for life-long rent. So the question remains... Is Jim Dead?
Contributed by:
(C)Zack Pomerleau, All Rights Reserved.
Contributor e-mail:
Zack.Pomerleau@gmail.com...
Contributor organisation:
None... Yet...
Releases:
Albums

American Prayer [music added by The Doors]
1978
Conversation With Jim Morrison
1997
Riders On The Storm: Interview Tribute
1997
Stoned But Articulate
1997
Ultimate Collected Spoken Words: 1967-1970
1998
Ultimate Collected Spoken Word
2001
Dionysus Poet Prophet Rock Icon
2002

Videos

Feast of Friends
1969?
HWY (The Hitchhiker: An American Pastoral)
1970
Related Categories:
External Resources:
Newsgroups
Other Sites
Direct links to the same topic on other websites.
This category needs an editor