Peter Noone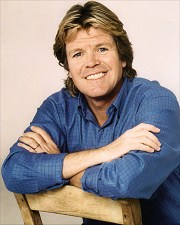 Born
Peter Blair Denis Bernard Noone
Also Known As
Years
1947 -
From
Styles
Search
Peter Noone came to worldwide fame in the 1960s as front man for the British Invasion pop band Herman's Hermits.

Today, Peter still tours the world and has released On The Road, a live album of his music.
Subcategories:
Releases:
Albums

Twice Nightly [with The Tremblers]
1980
One Of The Glory Boys
1982
I'm Into Something Good
1989
On The Road
200?
Related Categories:
External Resources:
Other Sites
Direct links to the same topic on other websites.
This category needs an editor