R.E.M.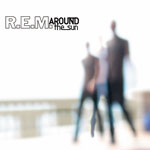 Years
1980 -
From
Styles
Members
Former Members
Search
R.E.M. is one of the most important and influential rock bands of the past several decades.

Starting off in a van supporting their debut single and working their way up to epic world-wide arena tours, they paved the way for such acts as Nirvana and Hootie and the Blowfish.

As they approach the quarter-century mark, they continue to write and perform new material. Their thirteenth studio album, "Around the Sun," was released in October of 2004.
Subcategories:
Releases:
Appearances:
Soundtrack Albums

A Life Less Ordinary
Athens Ga. Inside/Out
Austin Powers: The Spy Who Shagged Me
Bachelor Party
Batman and Robin
Blast from the Past
Coneheads
Dream a Little Dream
Fahrenheit 9/11
Flashback
Made In Heaven
Man on the Moon
Never Been Kissed
Tommy Boy
Until the End of the World
Vanilla Sky
Related Categories:
External Resources:
Newsgroups
Other Sites
Direct links to the same topic on other websites.