R.E.M.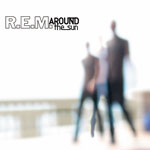 Founded As
Twisted Kites
Also Known As
Hornets Attack Victor Mature
It Crawled from the South
Bingo Hand Job
Years
1980 - 2011
From
Styles
Members
Search
R.E.M. is one of the most important and influential rock bands of the past several decades.

Starting off in a van supporting their debut single and working their way up to epic world-wide arena tours, they paved the way for such acts as Nirvana and Hootie and the Blowfish.

As they approach the quarter-century mark, they continue to write and perform new material. Their thirteenth studio album, "Around the Sun," was released in October of 2004.
Subcategories:
Releases:
Albums

Chronic Town
1982
Murmur
1983
Reckoning
1984
Fables of the Reconstruction
1985
Lifes Rich Pageant
1986
Dead Letter Office
1987
Document
1987
Eponymous
1988
Green
1988
Singleactiongreen
1989
Music from Tourfilm
1990
Out of Time
1991
The Best of R.E.M.
1991
The R.E.M. Singles Collection
1991
Automatic for the People
1992
The Automatic Box
1993
Monster
1994
R.E.M.: Singles Collected
1994
Songs That Are Live
1995
New Adventures in Hi-Fi
1996
R.E.M.: In the Attic – Alternative Recordings 1985–1989
1997
Up
1998
Man on the Moon
1999
Reveal
2001
A Joyful Noise
2003
In Time: The Best of R.E.M. 1988-2003
2003
Around the Sun
2004
And I Feel Fine... The Best of the I.R.S. Years 1982–1987
2006
R.E.M. Live
2007
Accelerate
2008
Live at the Olympia
2009
Collapse into Now
2011
Part Lies, Part Heart, Part Truth, Part Garbage 1982–2011
2011
R.E.M. Three
2011
R.E.M. Live in Greensboro
2013
7IN—83–88
2014
Unplugged: The Complete 1991 and 2001 Sessions
2014

Singles

Radio Free Europe
1981
Talk About The Passion
1983
Don't Go Back To) Rockville
1984
So. Central Rain (I'm Sorry)
1984
Cant Get There from Here
1985
Driver 8
1985
Wendell Gee
1985
Fall On Me
1986
Superman
1986
Ages of You
1987
I Believe
1987
It's the End of the World as We Know It (And I Feel Fine)
1987
The One I Love
1987
Finest Worksong
1988
Orange Crush
1988
Get Up
1989
Pop Song 89
1989
Stand
1989
Turn You Inside-Out
1989
Losing My Religion
1991
Near Wild Heaven
1991
Radio Song
1991
Shiny Happy People
1991
Texarkana
1991
Drive
1992
Find The River
1992
Ignoreland
1992
Everybody Hurts
1993
Man on the Moon
1993
Nightswimming
1993
The Sidewinder Sleeps Tonight
1993
What's the Frequency, Kenneth?
1994
Bang And Blame
1995
Crush With Eyeliner
1995
Star 69
1995
Strange Currencies
1995
Tongue
1995
Bittersweet Me
1996
E-Bow The Letter
1996
New Test Leper
1996
How the West Was Won and Where It Got Us
1997
The Wake-Up Bomb
1997
Daysleeper
1998
Electrolite
1998
Lotus
1998
At My Most Beautiful
1999
Suspicion
1999
The Great Beyond
1999
All the Way to Reno (You're Gonna Be a Star)
2001
I'll Take The Rain
2001
Imitation Of Life
2001
Bad Day
2003
Aftermath
2004
Animal
2004
Leaving New York
2004
Electron Blue
2005
Wanderlust
2005
#9 Dream
2007
Hollow Man
2008
Man-Sized Wreath
2008
Supernatural Superserious
2008
Until the Day Is Done
2008
Discoverer
2011
Mine Smell Like Honey
2011
Oh My Heart
2011
We All Go Back to Where We Belong
2011
Überlin
2011
Dark Globe
2015

Videos

Succumbs
1987
Pop Screen
1990
Tourfilm
1990
This Film Is On
1991
Parallel
1995
Road Movie
1996
In View: The Best of R.E.M. 1988–2003
2003
Perfect Square
2004
When the Light Is Mine: The Best of the I.R.S. Years 1982–1987
2006
R.E.M. Live
2007
This Is Not a Show
2009
Live from Austin, TX
2010
REMTV
2014

Online Releases

Not Bad for No Tour
2001
r.e.m.IX
2002
Vancouver Rehearsal Tapes
2003
iTunes Originals – R.E.M.
2004
Live from London
2008
Reckoning Songs from The Olympia
2009
Complete Rarities: I.R.S. 1982–1987
2014
Complete Rarities: Warner Bros. 1988–2011
2014
Appearances:
Compilation Albums

Alternative NRG
Artiosti Vari
Beat the Reteat – Songs of Richard Thompson
Born to Choose
CD Tune Up #6
CMJ Convention Sampler
Cutting Edge
Follow Our Tracks – Music from 9 Road-Bound Bands
Friday Morning Quarterback
Greenpeace Breakthrough 2
Greenpeace – Rainbow Warriors
I'm Your Fan – The Songs of Leonard Cohen
IRS Hearing Aid
Instant Karma: The Campaign to Save Darfur
International Record Syndicate, Inc.
Jamming! A New Optimism
Just What the Doctor Ordered
Live on Letterman
Live! for Life
Lovelier After 40
Never Mind The Mainstream… The Best of MTV's 120 Minutes, Vol. 2
Pioneer – Super Stars Super CD
Rebellious Jukebox
Saturday Night Live: The Musical Performances Volume 2
Songs in the Key of X
Sweet Relief II: The Songs of Vic Chestnut
The Best of Mountain Stage, Volumes 1 and 2
The Big Noise
These People Are Nuts!
Tom's Album
Where The Pyramid Meets The Eye – A Tribute to Roky Erickson
Winter Warnerland

Soundtrack Albums

A Life Less Ordinary
Athens Ga. Inside/Out
Austin Powers: The Spy Who Shagged Me
Bachelor Party
Batman and Robin
Blast from the Past
Coneheads
Dream a Little Dream
Fahrenheit 9/11
Flashback
Friends
Made in Heaven
Never Been Kissed
Tommy Boy
Until the End of the World
Vanilla Sky
Related Categories:
External Resources:
Newsgroups
Other Sites
Direct links to the same topic on other websites.