crazybanjo
Years
Between the seventies - present
From
Styles
Members
Anger

Covetousness

Envy

Gluttony

Lust

Pride

Sloth

Former Members
Search
Subcategories:
Biography:
| | |
| --- | --- |
|  Biographical Tendancies | |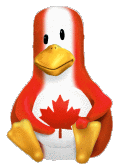 Once upon a time in a land far, far away there lived a crazy banjo. This banjo wasn't demented in the usual sense of the word, but it was frightenly close. Instead of doing productive things with his life he dedicated a lot of his time to things that take up time and don't pay the bills (©). Besides the eventual progression towards music, there's really not a lot to report: a few misguided years in college, a lot of stumbling around confused, and countless hours working on CanEHdian.com, his main project.
| | |
| --- | --- |
| Great Websites | |
Brosha.com - My personal website full of outstanding wonders.

Hikaruchan.com - Life lessons from the premiere head monkey. Includes writings, artwork and anime stuff.

rpfuller.com - The best Canadian music-loving limey in the world. Find computing pages, photography and GCSE Notes.

New Wave Automotive - It's no baby blue Pinto, but it'll have to do. Find a lot of great automotive information here, just like the title would have you assume.

Cagey's Fan Fiction Dustbin - Excellent works of original fan fiction by an excellent writer. Includes links of interest and a poetry section.

AllMusic.com - The musical equivalent of the Internet Movie Database, offering comprehensive discographies, artist biographies, member profiles and genre essays.

The Canadian Music Encyclopedia - Biographies and discographies for almost every Canadian band and artist. My favourite non-CanEHdian Canadian music resource.
| | |
| --- | --- |
| Words Of Praise | |
Rating: *****
This Ook album is the best thing I've ever heard in my life. That banjo is a genius! He's my hero, my buddy, and my headmonkey! ALL HAIL THE BANJO!!!!
Contributor: el_hikaroo