Editor: crazybanjo
Categories
Profile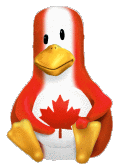 My other creations:
Aurora Skies - Showcases the unique world of Aurora Borealis ("The Northern Lights") photography. Offers fine art images, tutorials, mailing lists, and contact details.
Arctic Photography - Offers Arctic, landscape, abstract, and black and white prints for sale. Includes a biography, purchase and hiring information, and related links.
CanEHdian.com - Canada's music website, offering music news, reviews, interviews, links, and discussion.
brosha.com - My personal web "space". Offers my interviews, writings, drawings, thoughts, and - of course - photographs.