The Bee Gees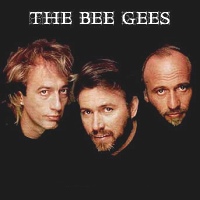 Founded As
The Brothers Gibb
Years
1957 - 2003
From
Styles
Members
Former Members
Colin Petersen
drummer
Vince Melouney
guitarist
Search
The Bee Gees have had top 10 hit songs in each of the five decades their career has spanned. The peak of their career was during the late 1970s, and the Bee Gees saturation at this time was such, that certain DJs began to resent them, and called for Bee Gee-free weekends - on one occasion even burning their records at a football event during half-time.

Persecution aside, the Bee Gees saw continued success in Europe, during the 1980s, and during the 1990s, the rest of the world finally followed, by recognising the contribution the Brothers Gibb have made, to not only Disco (a very short part of their career), but many styles of music over the decades. They helped launch the careers of dozens of artists, including Dionne Warwick. Other artists, such as Barbara Streisand, Dolly Parton, and Kenny Rogers, saw their audiences expand ten-fold backed by the songwriting skills of the brothers, and thus crossing them over into the pop charts.

Amoung the many awards the Bee Gees received during the late 1990s, was being inducted into the Rock'n'Roll Hall of Fame, but their proudest moment came, when they were inducted into the Songwriters Hall of Fame.

Sadly in January 2003, Maurice Gibb passed away. Barry and Robin, the later of which is Maurice' fraternal twin, are continuing with their current side-projects, and when both brothers work together in the future, it may or may not be as the Bee Gees, but will always be as brothers - something no one can take away from them.
Subcategories:
Releases:
Albums

The Bee Gees Sing And Play 14 Barry Gibb Songs

(1 link)

1965
Spicks and Specks
1966
Bee Gees 1st
1967
Horizontal
1968
Idea
1968
Odessa
1969
The Best of the Bee Gees, Volume 1
1969
2 Years On
1970
Cucumber Castle
1970
Trafalgar
1971
To Whom It May Concern
1972
A Kick In The Head Is Worth Eight In The Pants
1973
Life In A Tin Can
1973
The Best of the Bee Gees, Volume 2
1973
Mr. Natural
1974
Main Course
1975
Children of the World
1976
Here at Last... Bee Gees... Live
1977
Saturday Night Fever (Soundtrack)
1978
Sgt. Pepper's Lonely Hearts Club Band (Soundtrack)
1978
Spirits Having Flown
1979
Living Eyes
1981
E.S.P.
1987
One
1989
High Civilization
1991
Bunbury Tails
1992
Size Isn't Everything
1993
Still Waters
1997
One Night Only
1998
Their Greatest Hits - The Record

(1 review, 1 link)

2001
This Is Where I Came In
2001

Singles

The Battle of the Blue and the Grey
1963
Timber!
1963
Claustrophobia
1964
Peace of Mind
1964
Turn Around, Look at Me
1964
Every Day I Have to Cry
1965
House Without Windows
1965
I Was a Lover, a Leader of Men
1965
Wine and Women
1965
Cherry Red
1966
Monday's Rain
1966
Spicks and Specks
1966
Born a Man
1967
Holiday
1967
Massachusetts
1967
New York Mining Disaster 1941
1967
Spicks and Specks [reissue]
1967
To Love Somebody
1967
World
1967
I Started a Joke
1968
I've Gotta Get a Message to You
1968
Jumbo
1968
Words
1968
Don't Forget to Remember
1969
First of May
1969
Tomorrow, Tomorrow
1969
I. O. I. O.
1970
If Only I Had My Mind on Something Else
1970
Lonely Days
1970
Don't Wanna Live Inside Myself
1971
How Can You Mend a Broken Heart
1971
Alive
1972
My World
1972
Run to Me
1972
Saw a New Morning
1973
Wouldn't I Be Someone
1973
Charade
1974
Mr. Natural
1974
Throw a Penny
1974
Jive talkin'
1975
Nights on Broadway
1975
Fanny
1976
Love So Right
1976
You Should Be Dancing
1976
Boogie Child
1977
Children of the World
1977
Edge of the Universe
1977
How Deep Is Your Love
1977
Night Fever
1978
Stayin' Alive
1978
Too Much Heaven
1978
Love You Inside Out
1979
Tragedy
1979
Spirits
1980
He's a Liar
1981
Living Eyes
1981
Someone Belonging to Someone
1983
The Woman in You
1983
E.S.P
1987
You Win Again
1987
Crazy for Your Love
1988
One
1989
Ordinary Lives
1989
Secret Love
1991
The Only Love
1991
When He's Gone
1991
For Whom the Bell Tolls
1993
Paying the Price of Love
1993
How to Fall in Love
1994
Alone
1997
I Could Not Love You More
1997
Still Waters Run Deep
1997
Ellan Vannin
1998
Immortality
1998
This Is Where I Came In
2001
Appearances:
Soundtrack Albums

Sergent Pepper Lonely Hearts Club Band
1977
Saturday Night Fever
1978
Stayin' Alive
1983
Related Categories:
External Resources:
Newsgroups
Other Sites
Direct links to the same topic on other websites.
This category needs an editor