The Beatles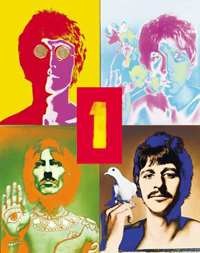 Founded As
The Blackjacks
Also Known As
The Quarrymen
Johnny & The Moondogs
The Beatals
The Silver Beats
Long John & The Silver Beetles
The Silver Beetles
The Silver Beatles
Years
1957 - 1970
From
Styles
Members
Former Members
Chas Newby
bass
Norman Chapman
drums
Pete Best
drums
Stu Sutcliffe
bass
Tommy Moore
drums
Search
Perhaps the most visible and arguably the most influential entertainment entity of the 20th century, The Beatles started out as a local musical combo from Liverpool, England, who took American rock and roll music and sent it back to the states and to the rest of the world in a hip British package.
Subcategories:
Releases:
Appearances:
Compilation Albums

Historia Del Rock & Roll Vol. 1
1992
Explosive Doo Wops Vol. 4
1999
Swinging In The 60s Vol. 1
1999

Soundtrack Albums

A Hard Day's Night
1964
Help
1965
Magical Mystery Tour
1967
Let It Be
1970
Yellow Submarine
1999

Box Sets

Mods Vs. Rockers
1999
Capitol Records 1942-2002
2002
Related Categories:
External Resources:
Newsgroups
Other Sites
Direct links to the same topic on other websites.